20+ Years in Business
30+ Field Managers
Servicing 6 States Across the Southeast
20+ Years in Business
30+ Field Managers
Servicing 6 States Across the Southeast
20+ Years in Business
30+ Field Managers
Servicing 6 States Across the Southeast
20+ Years in Business
30+ Field Managers
Servicing 6 States Across the Southeast
20+ Years in Business
30+ Field Managers
Servicing 6 States Across the Southeast
20+ Years in Business
30+ Field Managers
Servicing 6 States Across the Southeast
Screen Porch Installation
Creating a custom and personalized look for new homes in developments and subdivisions is often challenging. In this area of the country, one of the customizations that developers and new home construction services can offer buyers is the addition of outdoor living space.
Our screened porches can be designed for smaller outdoor spaces, or they can be larger, providing room for entertaining, grilling, and spending time with the whole family.
An Experienced Screen Installation Company
Southern Exteriors provides screen porch installation for both new home build projects as well as for existing homes. Adding screen porches can significantly increase space for entertaining, outdoor cooking, or just a quiet place to relax and unwind.
We are both an exterior remodeling and new home exterior construction service. Our teams of screened in back porch installers near the city have the ability to work on a single home in the development or complete installation on multiple homes. We can create a customized look for each home while maintaining the overall aesthetics of the development.
With our 20-plus years in the industry, we have a wide range of solutions for new home construction services. In addition to porch screen installation, we also offer new home roofing, gutters, siding, and window installation, all customized to the specifics of the project.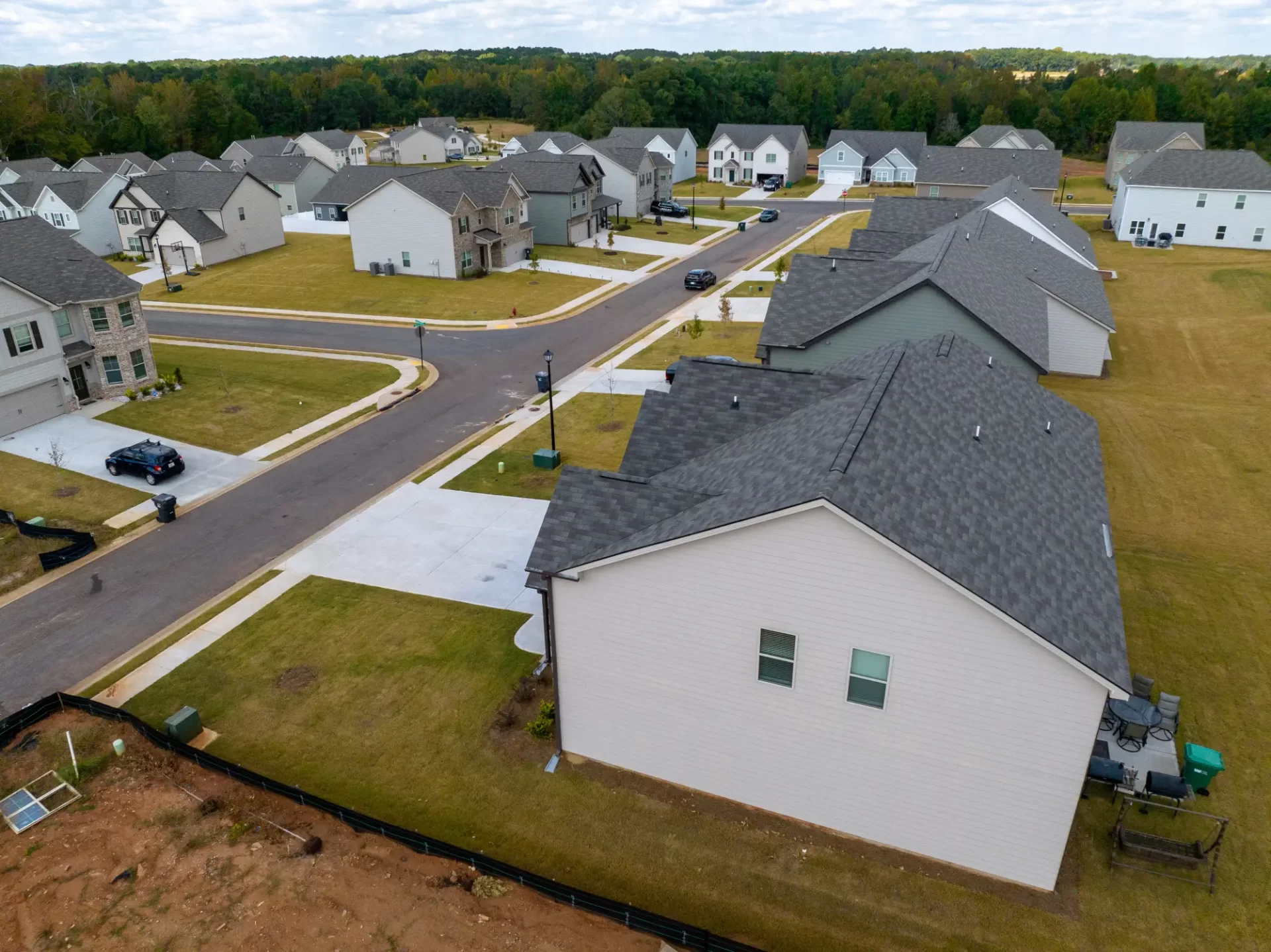 Need Help Deciding?
If you're unsure which type of columns, shutters, and porches to choose for your home, contact Southern Exteriors. We are an experienced company that has been specializing in home exteriors since 1982. We would be happy to sit down with you for a free consultation, during which we'll discuss the different options and help you determine the best choice for your needs. CALL NOW to get started!
New Construction
Service Areas
Florida
Georgia
North Carolina
South Carolina
Tennessee
Alabama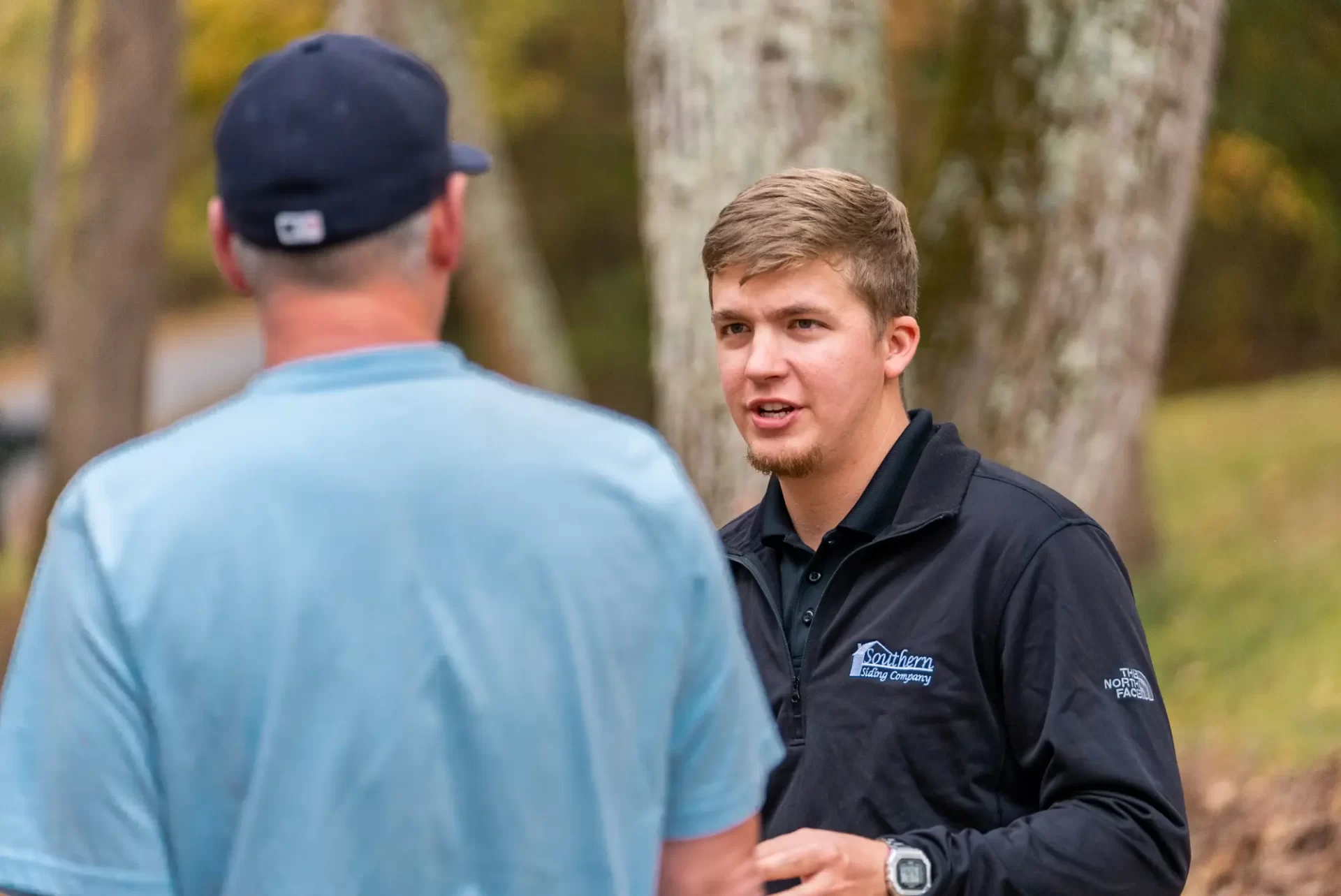 Our field reps work directly with you to manage the process from beginning to end. This helps ensure that communication is fluid and that nothing gets lost in the process. Because we have the capability of doing all of your home's exteriors, you can save time, money, and hassle by working with us. Our team prides itself on honest, transparent communication, and on making this process as seamless as it can be for our clients.
Have a question, or interested in a free no-obligation quote? Simply fill out the form below and someone from our team will reach out to you!
What is Hardie board siding made of?
Hardie board siding is made from cement which is combined with sand, water, and cellulose wood fibers. This helps to create a material that protects and amplifies the beauty of the home. Hardie board is often referred to as fiber cement siding. Hardie boards are a great, environmentally friendly choice that brings a wood-like appearance to any home.
Can Hardie siding be painted?
Yes, the majority of homes built with Hardie Board are painted. In fact, painting Hardie board siding significantly improves the look and life of the material. Some homeowners choose to paint their Hardie siding themselves. However, we suggest hiring professionals who have the experience, knowledge, and necessary tools at hand to paint your Hardie siding.
Should I choose a tin roof or shingles?
In short, both are a great option depending on personal preference and cost. Tin roofs typically last longer, while shingles are typically the more economical option.
What is LeafBlaster Pro and how does it help my gutters?
LeafBlaster pro uses the thickest stainless steel wire mesh and strongest aluminum support frame of any gutter guard on the market today. This helps eliminate pine needles, bugs, roof grit and leaves from your gutters to eliminate buildup.