Many of our customers choose to use Hardie Board siding over vinyl siding for various factors. One of those factors is the durability and long lasting materials that are used to make the Hardie boards.  Hardie board siding is made from cement which is combined with sand, water, and cellulose wood fibers. This helps to create a material that protects and amplifies the beauty of the home. Hardie board is often referred to as fiber cement siding. Hardie boards are a great, environmentally friendly choice that brings a wood-like appearance to any home.
Because of how the Hardie boards are made, the vivid colors seem to last a lot longer than traditional vinyl siding. One of the things that our clients love about Hardie boards is the variety of colors to choose from. There is a variety of styles and options to fit your personal style and taste. Take a look at some of the many vivid colors to choose from: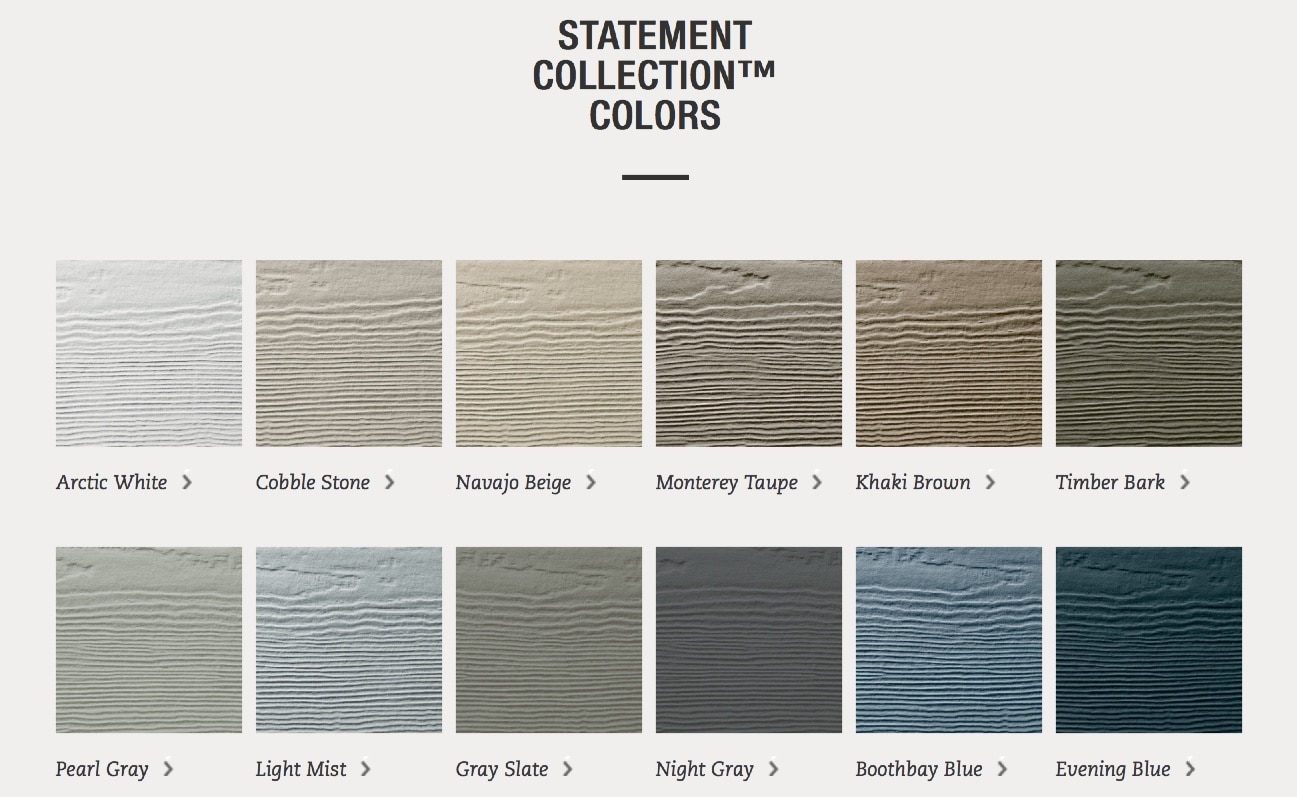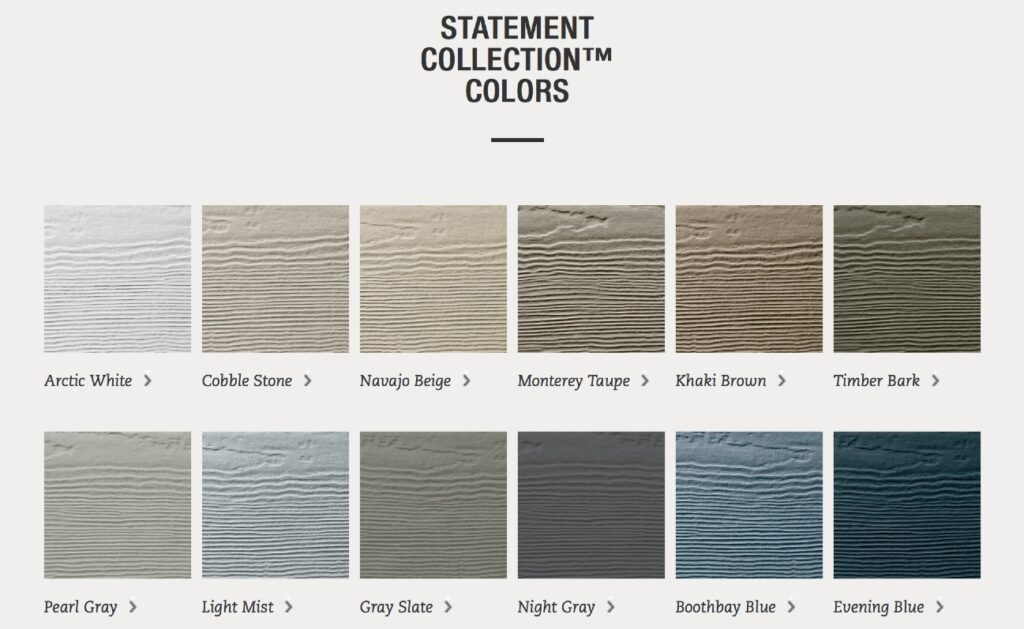 Other James Hardie collections include the Dream Collection, Artisan Collection, Statement Collection, and many more.
The fiber cement material is very long-lasting, easy to maintain, and durable. Other siding materials may rot, erode or become eaten by insects over time. Hardie siding is resistant to weather damage, moisture damage, and bothersome insects.
With James Hardie ColorPlus Technology, you can rely on high-functioning and beautiful colors. This is the easiest way to choose a bright and gorgeous color that will be perfect for your home. Contact the expert team of Southern Siding Company to receive a free estimate on your next Hardie board siding project.